Radiance: Ten Stories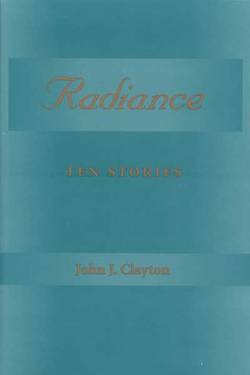 "Here are powerful stories of urban life in America, of life often enough among Jews who carry their exile and their wilderness within them. The prose is powerful, an impressive mixture of sinuous sentences--which one reads as if one overhears thoughts. All of these characters are bruised. They are often enough triumphant, though, even if locked into mortal flesh, because they have an astonishing belief in the spirit. ...The title story is brave, often brilliant, dangerous, and victorious. This is a book about victories--of the soul, and of our language."
~ Frederick Busch, author, Girls: A Novel
"An easy bet for one of the years 10 best collections ...Clayton risks sentimentality but the risk is exhilarating.... The compromise between divine presence and worldly distractions gives Clayton's decalogue a suspense, sadness and irony rare in contemporary fiction."
~ Publishers Weekly
"Coping with loss takes the form of a sort of magic realist device in which people see and feel beyond their senses, becoming aware of a larger presence that may be understood as having a religious significance.... Clayton's best [stories] have a poignance that comes from an intense sensitivity to the quiet suffering that most often goes unexpressed in the rush of daily life."
~ Kirkus Reviews
Available on Amazon. Click
here
.